ANDREW VAJDA – DELTA SURREY LAWN MOWING SERVICES
ANDREW VAJDA LAWN MOWING SERVICES

MEET ONE OF YOUR LOCAL DELTA, SURREY JIMS!
Introducing Andrew Vajda, one of our Delta, Surrey Jim's Lawn Care and Landscaping experts.
Andrews favourite thing about being a Jim is transforming green spaces and watching them evolve and improve, and while Trimming and Pruning is what he favours most; he offers a wide variety of services to help keep your property looking its best.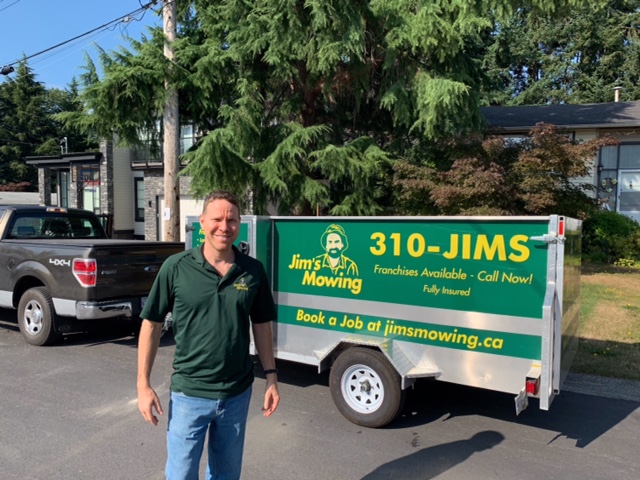 When he's not Lawn Mowing, Hedge Trimming, Tree Pruning, Pressure Washing, Power Raking, Liming, Over Seeding, Top Dressing and Resodding, Andrew can be found traveling the world… he's been to over 30 countries!
If you would like to book Andrew for a free quote, please call 310 JIMS or book online at www.jimsmowing.ca
But don't just take our word for it, see why thanks to our owner operators like Andrew Vajda Jim's Mowing has become the most trusted Lawn Care services provider in British Columbia with thousands of satisfied customers.
DELTA, SURREY SATISFIED CUSTOMER TESTIMONIALS
Andrew Vajda at Jim's Mowing is an absolutely amazing experienced professional!!. I will be asking for
(his) their services again on future jobs! They are efficient, hardworking, bring their own tools, friendly, do
an excellent job as promised from the beginning, and finally, leave the area nice and clean! Quality
workmanship! I can't thank them enough! A job well done!
Ashish S. Surrey, BC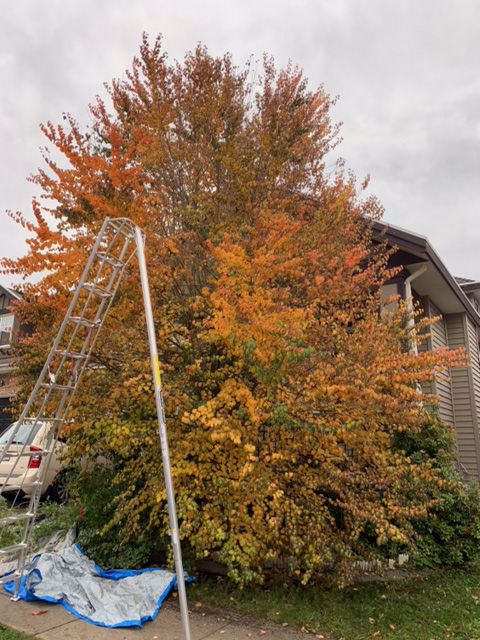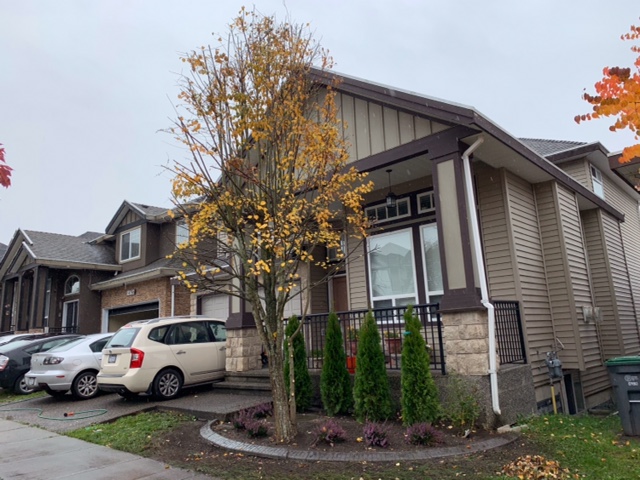 Before Jim's Mowing                                                 After Jim's Mowing!
Thank you to Andrew Vajda for taking on maintenance of our steep back hill
love the fact that you are handling the back hill – thank you what a relief not having to attempt to balance
on it.
Laura S. Delta, BC


Andrew V. from Delta came to Coquitlam and took down a horrible looking dead part of my tree
overhanging my roof and deck. Andrew was very friendly and professional and I'm very happy with the
results. I would definitely use his services again.
Joan G. Coquitlam, BC


Not a big fan of franchises, but the Surrey franchisee that completed the work at my home did a
professional job, timely callback and quote, work was completed on schedule, grass was high and took
longer than estimated and Andrew Vajda honoured his initial estimate increasing my trust level in the
Jim's Mowing brand, I wouldn't hesitate to call again.
Kevin B. Surrey, BC


Excellent service from Andrew and his crew!
Christian M. Delta, BC


Contact Jim's Mowing for all your Lawn Care needs
There you have it! If you want to work with the lawn care and landscaping specialists with the highest levels of customer satisfaction in Delta and Surrey don't hesitate and call Jim's Mowing today. Your lawn will thank you!
Please  Call  310-JIMS today or Book Online for a Local Jim to provide a no obligation quote.
Please review our "Top 10 Reasons to use Jim's Mowing" and you'll understand why Jim's Mowing should be your preferred choice for lawn care and lawn maintenance services in the Delta, Surrey area