Traits of a good gardening contractor
Hedges are planted to form an attractive boundary and structure to a garden. They add beauty and value to any property. Like other plants, they also require maintenance through watering and trimming. As they grow, cutting them regularly will ensure they stay neat and in shape.
When to Trim Hedges
New hedges should undergo formative pruning during their early years. This is done to form its shape and ensure it grows healthily. When the hedge is established, proper maintenance should be carried out on a regular basis.
The season and frequency of hedge trimming depends on the species. Basically, they are pruned late in the winter when the plant is dormant. It is also important to remember not to cut too early in the year, so as not to disturb the nesting of birds.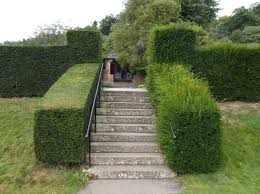 Hedge Tools to Use
There are a lot of tools you can choose from. Consider the quality, not just the price, when choosing. Make sure your tools are sharp and working. Blades that are dull or blunt do not really cut the branches and leaves, but rather tear them.  Use the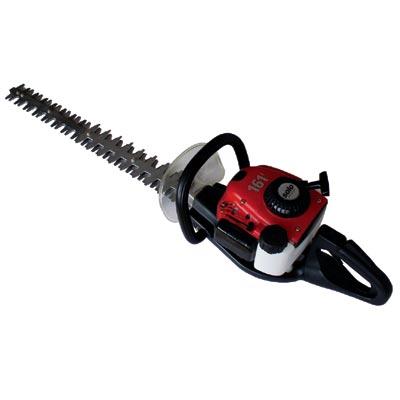 correct equipment for specific types of hedges. The commonly used tools for trimming hedges are:
Hand pruners
Hedge clippers
Pruning loppers
Curved saw
Electrical hedge trimmers

How to Correctly Trim Hedges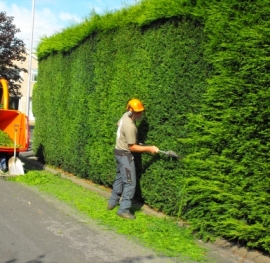 Trim your hedges into beautiful shapes. To do this, you should start by getting rid of the larger branches sticking out. Proceed with fine pruning to keep the hedge looking tidy and in good form. Ideally, hedge sides are trimmed wider at the base so that the light from the sun can penetrate the leaves at the bottom.
Trim chest-high hedges on the sides first. To trim chest-high hedges, cut the sides vertically using an arc-shaped sweeping motion. Start at the back moving forward. Then, cut the top of the hedge. Do this by holding the cutter bar horizontally at a slight 10-degree angle.
Trim tall hedges at the top first. Use the correct cutter and angle it at a slight 10-degree and start cutting the top of the hedges. Proceed with cutting the sides of the hedges.
Proper maintenance is important to keep hedges compact and lovely to look at. Once in a while, they also require fertiliser to give them energy and stimulate their growth. And keep in mind, when you find cutting hedges a nearly impossible task, you can always call in experts to help you.
And of course, if you need help with lawn care, garden maintenance, hedge trimming or hedge cutting call the fully police checked and insured team at Jim's Mowing at 310 JIMS for a free quote.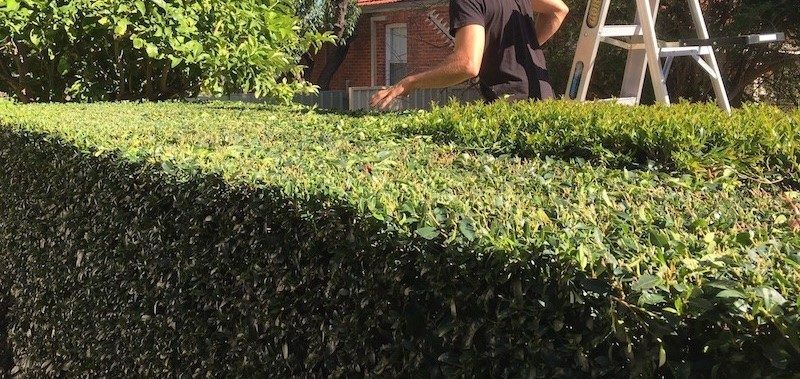 Jim's Mowing Canada Service Areas:
Abbottsford. Aldergrove, Ambleside Park, Anmore, Arbutus Ridge, Armours Beach, Atchelitz, Barnston Island, Barrowtown, Beacon Hill Park, Brentwood Bay, Burnaby, Burnaby Lake, Cassidy, Central Saanich, Chemainus, Chilliwack, Clearbrook, Cloverdale, Colvilletown, Colwood, Comox, Comoz, Coquitlam, Cordova Bay, Courtenay, Cowichan Valley, Cultus Lake, Deer Lake Park, Delta, Dunbar-Southlands, Duncan, East Side, Esquimalt, Filberg Park, Gibsons, Glenn Valley, Goldstream, Horseshoe Bay, James Bay, Kerrisdale, Kilgard, Killarney, Kitsiland, Langford, Langley, Lantzville, Lindell Beach, Lighthouse Park, Lower Ten Oaks, Maple Ridge, Marpole, Metchosin, Mission, Mt Burke, Mt Douglas Park, Mt Pleasant, Nanaimo, Northridge, North Saanich, North Vancouver, New Westminster, Oak Bay, Oaklands, Pitt Meadows, Penticton, Port Coquitlam, Port Moody, Promontory, Renfrew-Collingwood, Royston, Ruskin, Saanich, Saanichton, Skaha Lake Park, Sidney, Silver Valley, Sooke, South Vancouver, South Wellington, Squamish, Sunset, Surrey, Surrey Newton, Swartz Bay, Upper Ten Oaks, Victoria, Victoria-Fraserview, View Royal, Walnut Grove, Websters Corners, West Bench, West Vancouver, Westwood Plateau, White Rock, Whonnock, Willbank Creek Park.