Gardening contractor rates
Hiring a gardener can be your best option if you do not have a green thumb or enough time to handle gardening-related tasks.
Gardening is more than just knowing plants and what nutrients they need. It is also about knowing how to properly condition the soil and efficiently deal with pests.
Pruning, for instance, is deceivingly simple. If you do not know how to prune, you can actually hurt the plant and cause it to die.
Gardening also entails choosing the right type of plant for your location and knowing which trees and plants thrive in winter and summer.
Specialist gardeners can do more than what a general gardener does. Those who specialize in garden design will do everything – from garden planning to hardscaping.
When it comes to the cost of gardening services or gardening contractor rates, the prices vary from one service provider to another.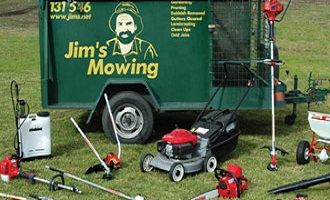 What Determines the Cost of Gardening Services?
Specialization – Gardening businesses that hire individuals to do the actual work will charge higher than self-employed gardeners. Usually, rates will include the use of necessary equipment and labour.
Tasks involved – Expect a lower fee if you just want them to remove the weeds. But if you choose to let them mow, fertilize and weed your lawn, the cost will certainly be higher as this necessitates a higher level of skill.
Accessibility – If gardeners can easily access your garden, expect to pay less.
The gardener's location – The cost of gardening will also depend on where you hire the gardener. New South Wales, for instance, has the higher average cost. This is then followed by Victoria. Tasmania residents, on the other hand, enjoy the lowest gardening rates.
Getting Quotes
Before committing to hiring anyone, you need to get at least three quotes so you can compare prices and the services included. Compare the quotes very carefully when more skill is required.
The cheapest gardener does not always mean the best option for you. In the long run, this can become more expensive as compared to hiring a professional gardener.
As they work, professional lawn mowers can monitor your lawn. Whenever they see signs of infestation or disease, they can alert you about it as well as take care of it before it worsens. If you do care about your lawn and garden, hiring a professional gardener obviously is your best choice
Start working with the best and most trusted lawn care contractors in British Columbia today. Call Jim's Mowing at 310-JIMS or book a FREE QUOTE online today!
Jim's Mowing Canada Service Areas:
Abbottsford. Aldergrove, Ambleside Park, Anmore, Arbutus Ridge, Armours Beach, Atchelitz, Barnston Island, Barrowtown, Beacon Hill Park, Brentwood Bay, Burnaby, Burnaby Lake, Cassidy, Central Saanich, Chemainus, Chilliwack, Clearbrook, Cloverdale, Colvilletown, Colwood, Comox, Comoz, Coquitlam, Cordova Bay, Courtenay, Cowichan Valley, Cultus Lake, Deer Lake Park, Delta, Dunbar-Southlands, Duncan, East Side, Esquimalt, Filberg Park, Gibsons, Glenn Valley, Goldstream, Horseshoe Bay, James Bay, Kerrisdale, Kilgard, Killarney, Kitsiland, Langford, Langley, Lantzville, Lindell Beach, Lighthouse Park, Lower Ten Oaks, Maple Ridge, Marpole, Metchosin, Mission, Mt Burke, Mt Douglas Park, Mt Pleasant, Nanaimo, Northridge, North Saanich, North Vancouver, New Westminster, Oak Bay, Oaklands, Pitt Meadows, Penticton, Port Coquitlam, Port Moody, Promontory, Renfrew-Collingwood, Royston, Ruskin, Saanich, Saanichton, Skaha Lake Park, Sidney, Silver Valley, Sooke, South Vancouver, South Wellington, Squamish, Sunset, Surrey, Surrey Newton, Swartz Bay, Upper Ten Oaks, Victoria, Victoria-Fraserview, View Royal, Walnut Grove, Websters Corners, West Bench, West Vancouver, Westwood Plateau, White Rock, Whonnock, Willbank Creek Park.