Gerry Paolino – Maple Ridge Lawn Care and Gardening
Gerry Paolino Lawn Mowing and Gardening for Sale!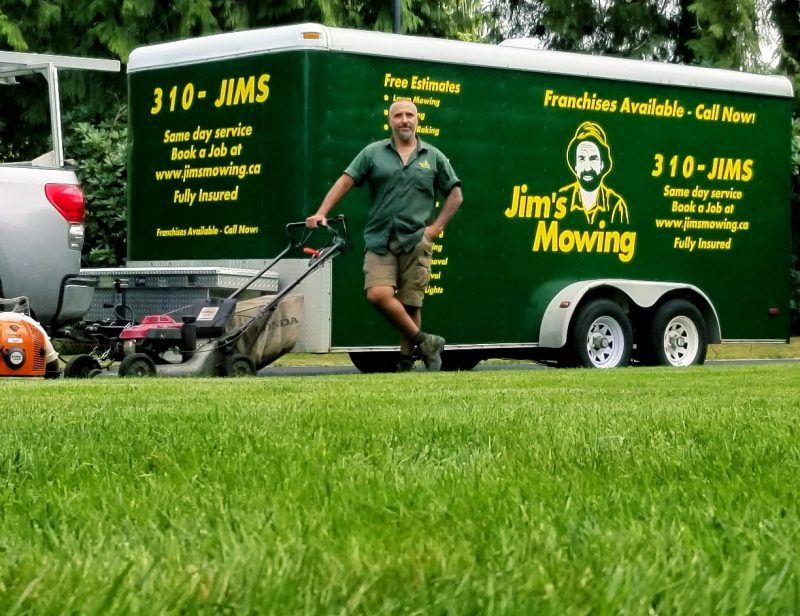 Hi, My name is Gerry Paolino and I started Jims in the Spring of 2010. I was always an employee in previous jobs. It was difficult getting time off. Vacation time had to be on their schedule, not mine. Kids were sick and had to be picked up? Nope, couldnt break away and deal with it. My only choice was to work for myself. I wanted to make the decsions when I took a break.
I purchased a franchise and never looked back. I purchased an existing client base and went off running. My first year was amazing. Made more income than ever and took the Winter off. 4 months off, enjoyed every minute of it. Made lunches, dropped the kids off at school and picked them up. Finally had the time to go to special events, parent teacher meetings, Christmas plays etc. I'm so glad I was able to be there and be a part of those memorable moments.
Fast forward 7 years. I hired a part time employee and took on more work. Surprising enough, I put in less hours and was home more than I was at work. Bonus was the big income increase. Fast forward 3 more years after working very hard and I've decided to leave the business and retire early. I purchased land on a lake up north and my family and I are moving up to enjoy a slower paced life.
Want to learn more about the benefits of a Jim's Mowing Franchise?
jimsmowingfranchise.com/start-here
Interested in Gerry's Business?
jimsfranchisesales@gmail.com
My days will be spent fishing, gardening and spending quality time with my wife and children. What an opportunity. Jims Mowing has given me freedom. Freedom to live life to the fullest. The only thing I regret is not getting invovled in this franchise earlier.
There is a support system. Jins Mowing is not a run of the mill franchise. It is a family. You interact and learn from the other Jims. The leadership of the Franchisor is top knotch. Peter cares about you, you're family and you're  success. If you are thinking of working for yourself, love the outdoors and making you're own schedule, Jims Mowing is for you.Love, love, love the opportunity Jims Mowing provided. If I could go back in time, I would of got involved with Jim's straight out of high school.
Gerry's Testimonials
Gerry Paolino has mowed my lawn all summer. He's done a super job and is very efficient. My neighbours have commented that my lawn is looking good.
Bette G. Maple Ridge, BC


Fantastic service and very friendly and polite guys thanks Gerry
Kait H L. Maple Ridge, BC


I moved to Maple Ridge recently and I got the phone number to Gerry Paolino from my neighbor that has had work done from him. I had a hedge that needed serious attention. Wow, just wow. This man knows his way around a hedge trimmer. Great work Gerry. I will be referring him to others who ask.
Darlene S. Maple Ridge, BC


I do not have a green thumb and so we have Jims Mowing (Gerry) take care of our needs around the home.  Outstanding work!
Steve M. Maple Ridge, BC


Gerry is a Master at what he does. a true god of landscaping
Blake K. Maple Ridge, BC