Steps to eliminate junk from your shed
Does your shed look messy or disorganized? It may be cluttered with papers, magazines and books, clothes, posters and knickknacks, not to mention your sporting and hobby equipment. Putting your possessions in their proper place and throwing out unneeded items are two good ways to get organised. If you have doubts about throwing certain things away, put them aside and store them in a box. If you have not used them after a month or two, perhaps it's time to get rid of them.
If very quickly, your shed is messy again, you either need a bigger shed or you need to de-clutter.
How do you do that?
Step 1: Determine how much stuff you have and how much space there is.
To effectively do this, you must take everything out of the shed. No process of elimination here yet; just remove everything regardless of whether you use them or not.
Step 2: Sort your stuff.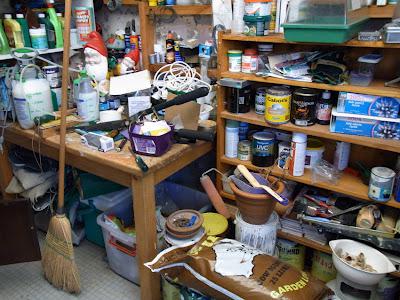 To make sorting easy, apply the three piles technique — create the Keep, the Toss, and the Give Away piles.
Create a separate pile for rubbish that can be recycled. This includes papers, magazines, clean bottles, old books, and anything that can be recycled.
The Keep pile must include only the things that you need and use. If you're not sure about something, put it in the Keep pile first. Everything else that is not in the Keep pile must be eliminated from your shed.
The Toss pile includes everything that must be taken to the dump. These include the unnecessary clutter you need to dispose of. Things that you don't or can no longer use must go in this pile as well.
The Give Away pile includes those clothing and household items that can be taken to a Goodwill, a donation centre, or perhaps to your friend or family member who needs or wants them.
Step 3: Re-sort the Keep pile.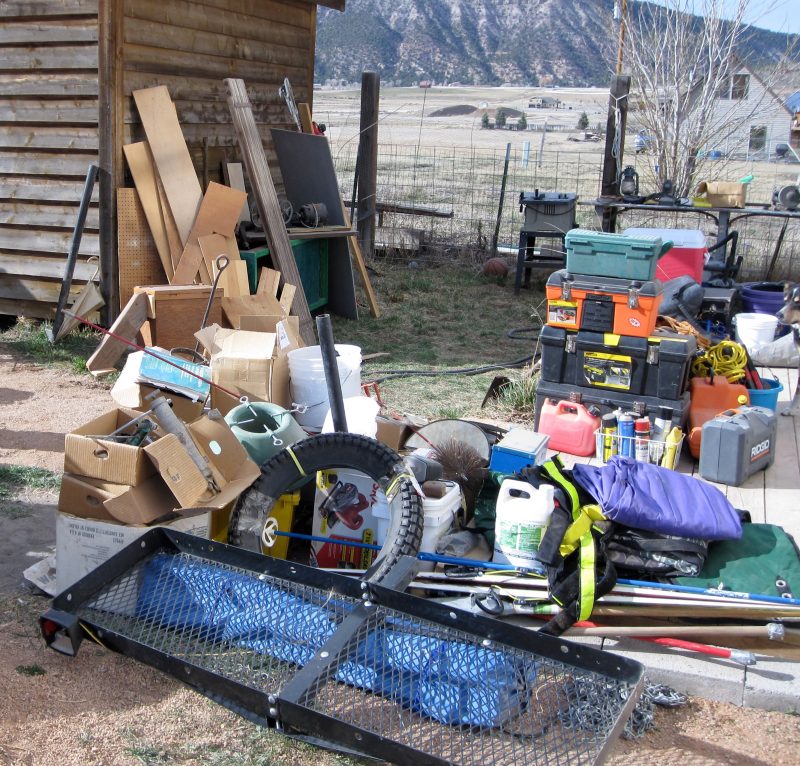 The Keep pile must be sorted again, particularly when it is larger than the amount of available space in the shed.
How to re-sort?
First sorting – Ask yourself: Am I going to use it within the next six months or next season (for seasonal items)? If your answer is no, then toss it or give it away.
Second sorting – Things with sentimental value are the most difficult to get rid of even when they're broken. Put them in a separate bin. All other things that you don't need but just can't get rid of must go in this bin as well. After six months, you need to let them go.
The Final Step – Time to get rid of the Toss pile, the Give Away pile, and the Recycle pile. Don't sort these piles again. Simply put all of them in separate bags and arrange for waste collection.
The process of eliminating rubbish from from your shed greatly requires time management and organising skills. Now that you have arranged all the things in your Keep pile back to your shed, create a special space for your future rubbish. This way, you are able to eliminate them before they get piled up again.
Start working with the best and most trusted lawn care contractors in British Columbia today. Call Jim's Mowing at 310-JIMS or book a FREE QUOTE online today!
Jim's Mowing Canada Service Areas:
Abbottsford. Aldergrove, Ambleside Park, Anmore, Arbutus Ridge, Armours Beach, Atchelitz, Barnston Island, Barrowtown, Beacon Hill Park, Brentwood Bay, Burnaby, Burnaby Lake, Cassidy, Central Saanich, Chemainus, Chilliwack, Clearbrook, Cloverdale, Colvilletown, Colwood, Comox, Comoz, Coquitlam, Cordova Bay, Courtenay, Cowichan Valley, Cultus Lake, Deer Lake Park, Delta, Dunbar-Southlands, Duncan, East Side, Esquimalt, Filberg Park, Gibsons, Glenn Valley, Goldstream, Horseshoe Bay, James Bay, Kerrisdale, Kilgard, Killarney, Kitsiland, Langford, Langley, Lantzville, Lindell Beach, Lighthouse Park, Lower Ten Oaks, Maple Ridge, Marpole, Metchosin, Mission, Mt Burke, Mt Douglas Park, Mt Pleasant, Nanaimo, Northridge, North Saanich, North Vancouver, New Westminster, Oak Bay, Oaklands, Pitt Meadows, Penticton, Port Coquitlam, Port Moody, Promontory, Renfrew-Collingwood, Royston, Ruskin, Saanich, Saanichton, Skaha Lake Park, Sidney, Silver Valley, Sooke, South Vancouver, South Wellington, Squamish, Sunset, Surrey, Surrey Newton, Swartz Bay, Upper Ten Oaks, Victoria, Victoria-Fraserview, View Royal, Walnut Grove, Websters Corners, West Bench, West Vancouver, Westwood Plateau, White Rock, Whonnock, Willbank Creek Park.